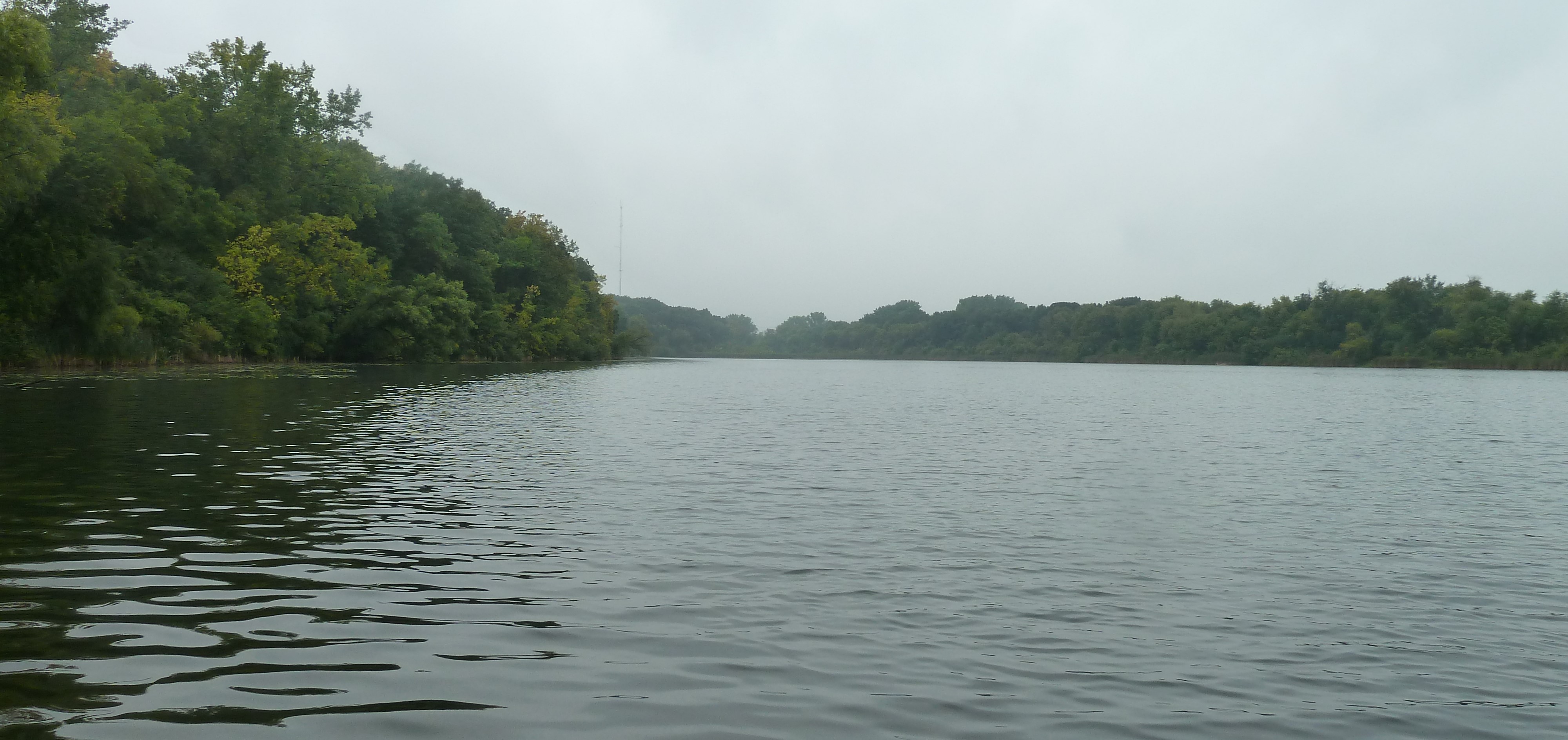 About Twin Lake
Twin Lake is a 21-acre lake in Golden Valley. The lake is adjacent to Theodore Wirth Regional Park and is used for swimming, non-motorized boating, fishing, and scenic viewing. An outlet channel flows beneath a bridge at the north side of the lake into a wetland is connected to Sweeney Lake. The Twin Lake watershed is fully developed and has three major land uses: park/recreational/preserve, which comprises 60%, institutional, 20%, and low-density residential, 20%.
Twin Lake is relatively deep for its small size with a maximum depth of 56 feet and an average depth of 26 feet. Floating leaf vegetation is present primarily in the northern portion of the lake. Curlyleaf pondweed, an aquatic invasive species, is present in Twin Lake. Water quality in Twin Lake is good overall. The relatively high ratio of lake surface to drainage area and lack of high-impervious land use around the lake have helped Twin Lake avoid many negative effects of urbanization such as increased stormwater runoff and pollutant loading.
In 2008 and 2009, summer average concentrations of phosphorous in Twin Lake increased significantly. This increase prompted the Bassett Creek Watershed Management Commission (BCWMC) to conduct a study to determine the causes of the increased phosphorous levels. The study, Twin Lake Phosphorous Internal Loading Investigation, March 2011, identified internal loading from sediment as the primary cause. In response, the BCWMC conducted an alum treatment of Twin Lake in 2015. Monitoring since the alum treatment indicates good water quality and reduced nutrient levels. A second dose of alum may be applied in a future year, if warranted.
---
---