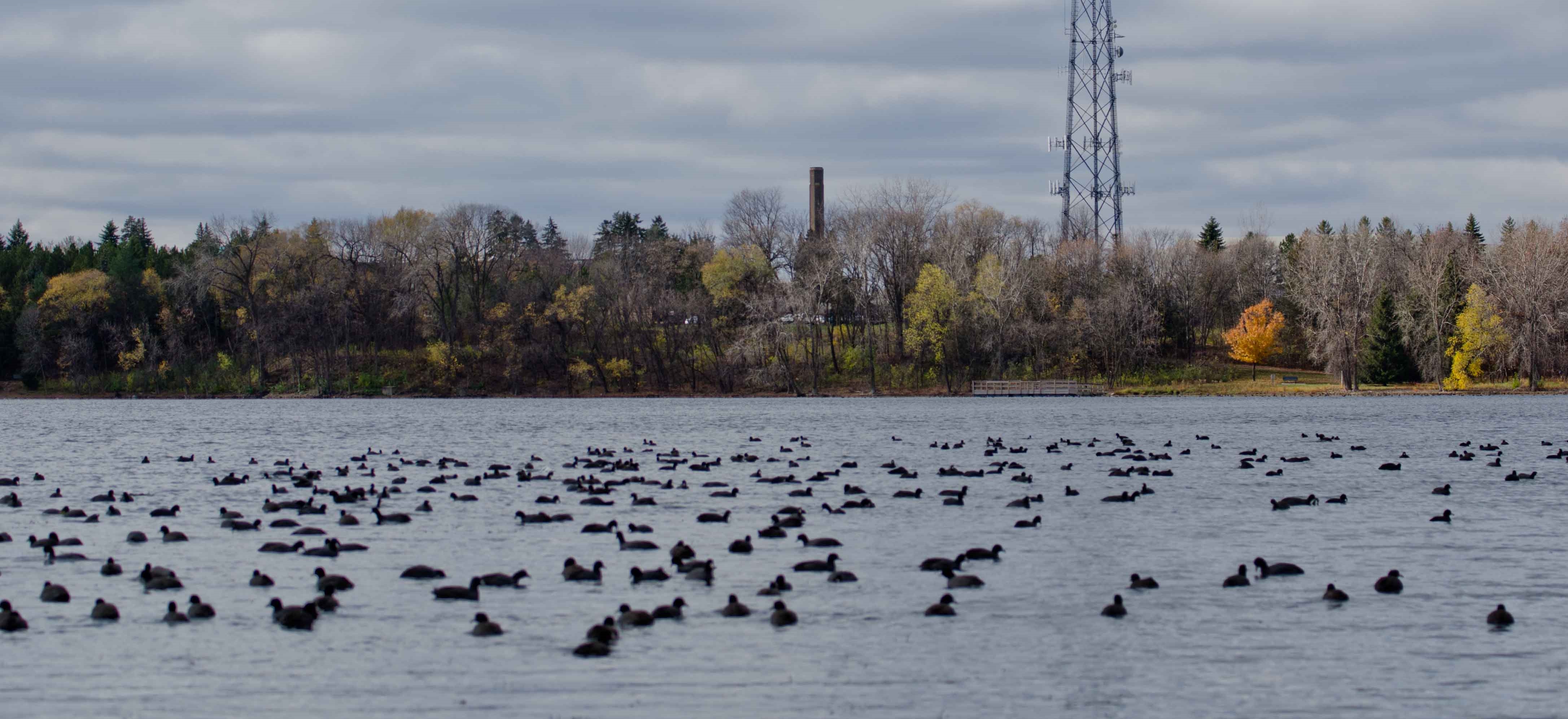 Photo by Dan Johnson
About Parkers Lake
Parker's Lake is a 97-acre lake located in Plymouth at the western edge of the Bassett Creek watershed. The lake receives runoff from an approximately 1,000-acre watershed consisting of primarily low-density residential and industrial land uses. The Parkers Lake outlet is 24-inch concrete outlet at the southeast corner of the lake and ultimately is tributary to Medicine Lake.
The lake is a major recreational resource for the area. A public beach and public boat landing provide opportunities for swimming, fishing, boating, and scenic viewing. Parkers Lake has a maximum depth of 37 feet and average depth of 12 feet, but shallow areas near the lake's shoreline allow for both emergent and submerged vegetation growth. The invasive aquatic plant Eurasian watermilfoil is present in the lake. Water quality in Parkers Lake is generally good. The lake is suitable for swimming and wading and has good water clarity and low algae levels throughout the open water season.
The lake is listed currently on the Minnesota Pollution Control Agency's Impaired Waters list due to mercury levels in fish tissue and high chlorides. The Minnesota Department of Health website contains advice on consuming fish caught in Parkers Lake.
---
---