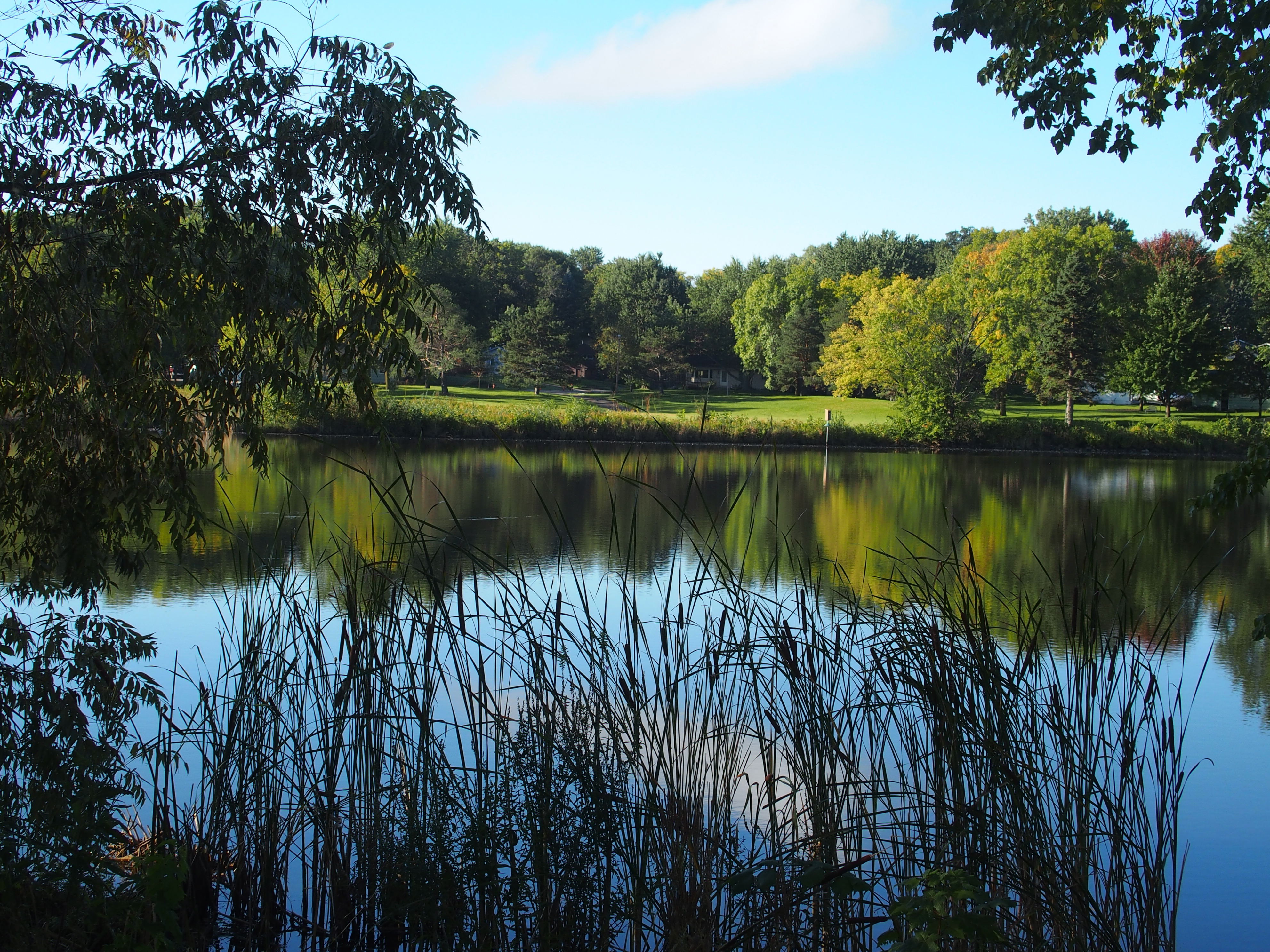 About Northwood Lake
Northwood Lake is a very shallow 15-acre lake located on the northwest side of Northwood Park in New Hope. The lake is actually a dammed up section of the North Branch of Bassett Creek with a tributary watershed of approximately two square miles. Low density residential is the primary land use in the watershed, which includes areas of both New Hope and Plymouth. The outlet of the lake is a 10-foot-wide weir east of Boone Avenue.
Northwood Lake has exhibited high nutrient levels since 2000 and is listed in the MPCA's impaired waters list for high nutrients and chlorides. Curlyleaf pondweed, an aquatic invasive plant, is also present in the lake and was found at extremely high levels in 2019. The BCWMC and the City of New Hope implemented a multi-phase water quality improvement project in Northwood Park in 2016 and 2017 to reduce nutrient levels in the lake. The project was partially funded by a Clean Water Partnership grant from the MPCA, a Clean Water Fund grant from the Minnesota Board of Water and Soil Resources, and the City of New Hope.
---
---